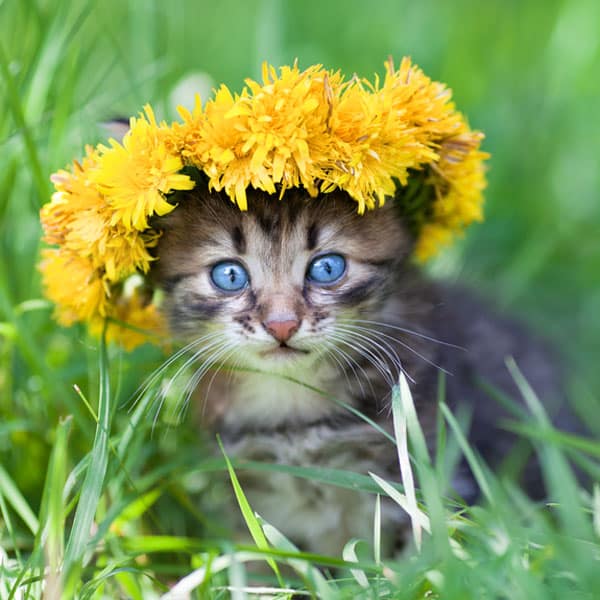 Spring is here. Pretty soon all of those yummy-looking flowers are going to be back. We just want to remind you that flowers are for looking (and smelling), not for eating. They might feel good going into your mouth, but your tummy won't be happy. In fact, some flowers can poison us. They make us really sick and some can even kill us.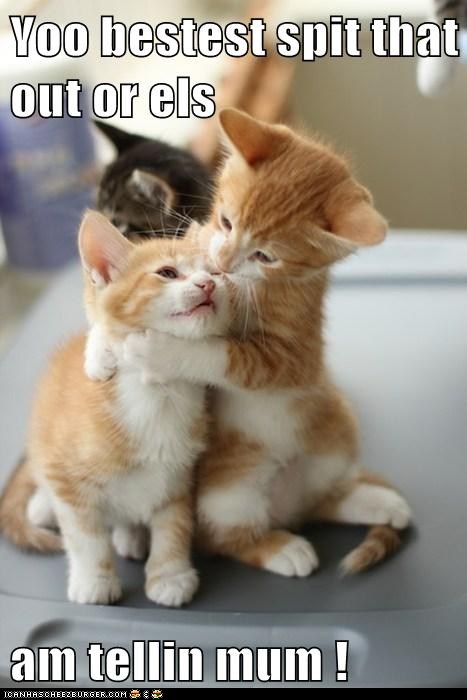 If you put something in your mouth, and your mouth starts to burn, SPIT IT OUT! Mouth irritation and lots of drool are the first signs that something is not right. Usually, if it's bad for us, our systems try to get rid of it as quickly as possible either by vomiting or diarrhea. Neither one is a lot of fun, and our internal organs can get injured while the poison is inside of us.
Important Note: We don't even have to swallow the flower to get sick. Chewing on it can cause a problem.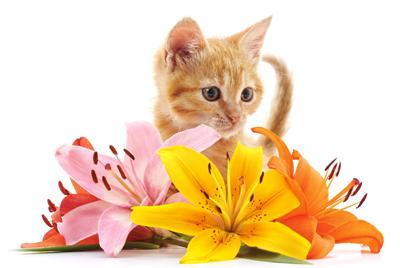 AVOID THESE FLOWERS: Some of the flowers that are really bad for us are lilies, daylilies, daffodils, hyacinths, kalanchoe, azaleas, hydrangeas, tulips, oleander, lily of the valley, and chrysanthemums. If you are invited for Easter dinner somewhere, the Easter Lily is NOT an appetizer.
Some flowers may make us sick to our tummies, but are not known to cause lasting damage. They include lilacs, roses, sunflowers, petunias, camellias, snapdragons, and daisies. Note: Persian lilacs (Melia genus) are poisonous.
Some points to consider before dining on a flower:
Lilacs taste bitter. We'd recommend you find something tastier.
Roses have thorns. Why risk tearing your delicate mouth?
Humans seem to be rather attached to their flowers. You may upset your human if you eat them.
We're carnivores. Flowers are not meat.
Talk to your human, and request that they not bring poisonous flowers into the house. We cats all have cat magic and can get to places the humans think are "cat-proof." Sometimes, curiosity gets the best of us.
If you go outside, we recommend avoiding all flowers just to be safe.
We are only providing an example of problem flowers as a reminder of the danger. Your human should always be alert to the possible danger of bringing new plants into a house where you and your furry siblings live.
Finally, if you live in the US, make sure your human has the number to the Pet Poison Helpline: 855-764-7661 and ASPCA Poison Control: 888-426-4435. They can call those numbers for help if your vet is not immediately available.
Pictures courtesy of Google Images.