Greetings. Snoops and Kommmando here. (And Sgt Stripes) Mom has been feeling pretty miserable lately because of her allergies. It happens every year when the pollen comes back after winter. She gets kinda grumpy and talks funny until she gets it under control. It made us wonder about the kinds of things that cats might be allergic to. We were surprised at how many things can cause a reaction in cats.
Turns out that allergies are one of the most common medical conditions cats have. Allergies are the result of our immune system overreacting to some outside substance. They're called allergens, and they're foreign proteins that our bodies try to protect us from by removing them.
The ways that we get rid of allergens are by scratching; coughing, sneezing or wheezing; and vomiting, passing gas, and having diarrhea. They type of allergen determines which reaction an allergic cat has. Cats have four common types of allergies: insects (mainly fleas), foods, atopic dermatitis (dust, pollen, and molds), and contact allergies.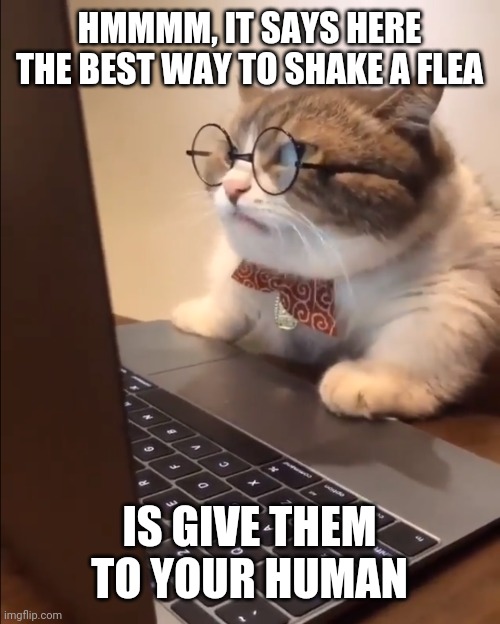 Flea Allergies
Watch out for:
Scratching around the head and ears
Chewing and biting yourself
Excessive licking on the legs
Red, irritated skin
Patches of fur loss
The most common type of allergy in cats is a reaction to fleas. When a flea bites a cat, they inject a small amount of saliva into the skin. Most cats will get some minor irritation. The allergic cat will have a severe reaction to a single bite. They will get intense itching that will result in the cat roughly biting and scratching the skin to get relief. The intense scratching will result in open sores and scabs, which may become infected. The areas most commonly affected are the base of the tail and the head/neck area.
If you or a loved one is allergic, the most important treatment is to prevent fleabites. You can talk to your vet or use an over-the-counter preventative. If an allergic cat gets bitten, a trip to the vet may be necessary for corticosteroids or antibiotics. It can take two to four weeks to get rid of an infection that is the result of scratching a fleabite.
Once everything is back in balance, you should regain your beautiful fur coat.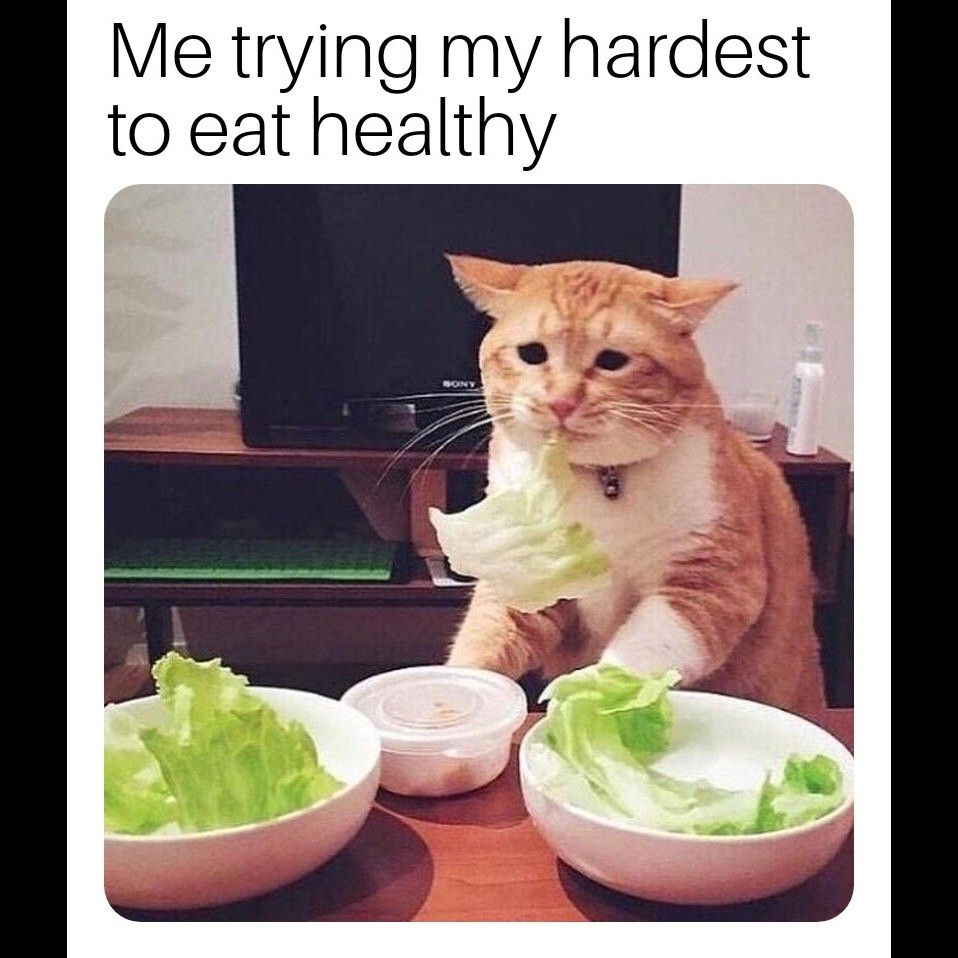 Food Allergies
Watch out for:
Red, itchy skin
Flaky or greasy skin
Dull fur
Vomiting
Diarrhea
Gas
Weight loss
Conjunctivitis (pink eye)
Difficulty breathing
A food allergy is triggered by an immune reaction to either a food or a food additive. It is generally the protein (either plant or vegetable) causing the reaction. A food allergy can trigger any type of reaction: itching, breathing issues, or digestive problems.
The only way to determine whether there is a food allergy is to use either a hypoallergenic diet or by eliminating proteins from the diet one at a time. Because it takes at least 8 weeks for a protein to be completely eliminated from a cat's system, the trial-and-error method can be time-consuming and frustrating. You must avoid all foods containing the protein, treats, people food, and flavored medications while doing the testing.
If you feel better after eliminating a certain protein, the humans will assume you have a food allergy. You will probably need to stay on a hypoallergenic diet for life. But that's better than barfing after every meal.
Atopic Dermatitis (Atopy)
Watch out for:
Red, watery eyes
Itchy eyes
Nasal discharge
Coughing, sneezing, wheezing
Rash
Itchy skin
Atopy is an allergic reaction to environmental allergens. These allergens include pollen, grasses, molds, mildew, and dust mites. Some are seasonal, some are year-round. Allergic humans respond to these allergens with sneezing and other breathing problems. Allergic cats usually respond with itching, sometimes severe itching.
Unfortunately, kitties with atopic dermatitis will probably require regular visits to the vet for life. There are a variety of drugs that will help: steroids, antihistamines, essential fatty acids, and immunosuppressives have all helped some cats. Some kitties have had luck with allergy shots. Cats with atopy should also try a hypoallergenic diet because the two types of allergies are often related.
Contact Allergies
Watch out for:
Itchy skin
Red skin
Irritated skin
Rash
Contact allergies are exactly what they sound like: you are allergic to something you come in contact with. It might be your bedding, some type of material such as wool, a flea collar, or that nasty shampoo your human tried to use on you. Contact allergies result in skin irritation and itching. Obviously, if you are allergic to something, don't get near it anymore. The trick is identifying which substance is causing the itching. Ask your human for help.
Wow. We learned a lot. First, we think that Snoops may have a flea allergy. Second, we're glad that Mom has the environmental allergies, not us.
Pictures courtesy of Google Images.