You've all heard humans say that it's so hard to find something that kitty likes to eat. Or that kitty used to eat (whatever) food all the time, but now she won't touch it. Or kitty will only eat one variety of a certain brand.
We would like to suggest that maybe kitty isn't the problem. Maybe it's the food. Would most humans like to eat the same food every day.? Do most humans like diet food? Do most humans appreciate it when someone else changes their diet?
Most humans know that cats are obligate carnivores , and we have to get some essential nutrients from meat. Commercial cat food is prepared to be the most balanced diet available for cats. But that doesn't mean that we wouldn't enjoy a healthy treat once in a while.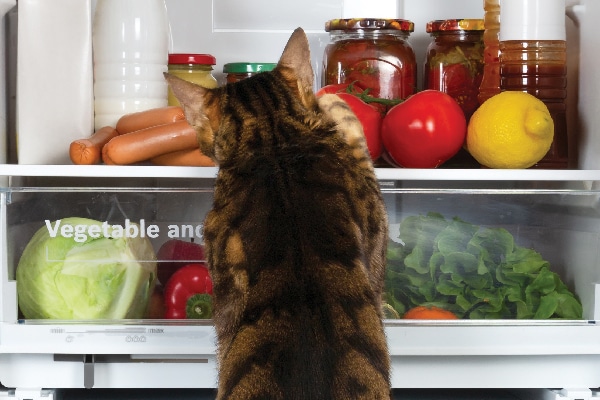 A lot of kitties like the occasional veggie snack. Particularly popular are spinach, pumpkin, peas, and green beans. Cats can also have asparagus and broccoli, but it must be steamed before it is served. We don't have any teeth to grind the fibers in them. They do make excellent toys.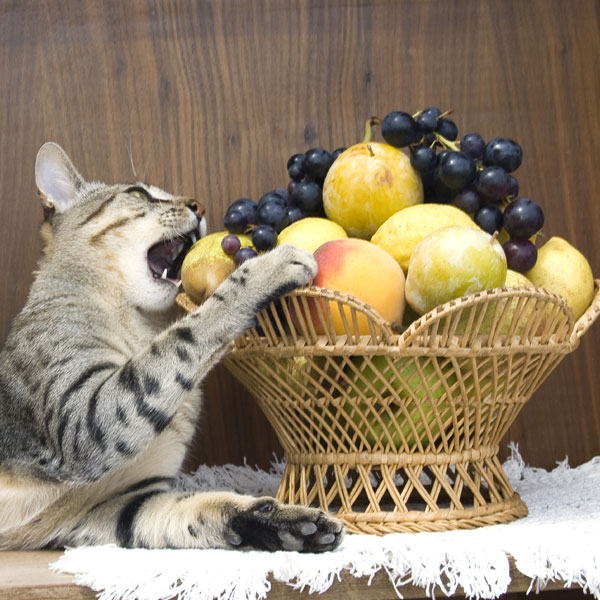 Do you have a yen for something a little different? Fruit is an excellent choice for a treat. Fruit-loving cats usually like apples, bananas, blueberries, cantaloupe, and peaches. Just because we can't taste sweet flavors doesn't mean we won't enjoy fruit. Maybe it's the weird skin.
A few other foods that some of our furry relatives like are eggs, oatmeal, cheese, and bread. Remind Uncle Leo that his human should only serve him cooked eggs. Scrambled and hard-boiled are good options.
A lot of us are sensitive to dairy products, so cheese is not always recommended. However, for the rest of us it can be an extremely yummy treat.
If some of these snacks sound good, tell your human. Humans can be extremely difficult to communicate with sometimes. If they don't get the message the first time, keep trying.
Pictures courtesy of Google Images