Kommando: Hey Snoops, look. It's an advertisement for Valentine's Day.
Snoops: I didn't know Valentine had his own day.
Kommando: I think they just stole his name. This is all about buying jewelry and stuff. It says you should do it to show her how much you care.
Snoops: I wonder who she is, and why she needs so much stuff. Let's see if we can find it on the Internet.
Kommando: Ooh. Good idea. They know everything there.
Snoops: Hmm. It says it's the feast of St. Valentine. The celebration of love and affection.
Kommando: And getting stuff. It's another human holiday for getting stuff.
Snoops: It's supposed to be romantic. A lot of people use it as a day to propose.
Kommando: Well, it can't be too important, we didn't know about it.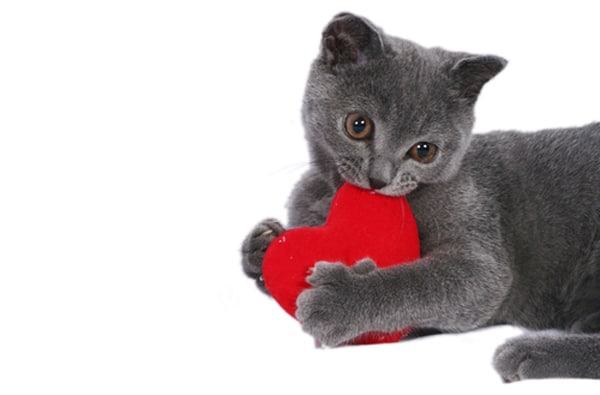 Snoops: That's because it's for humans.
Kommando: They love us. Why don't we get gifts?
Snoops: We don't like chocolate or jewelry.
Kommando: They could give us salmon.
Snoops: Humans don't think salmon is romantic.
Kommando: It's not for them, it's for us.
Snoops: Wait a minute. This Internet thing says there are Valentine's gifts for cats.
Kommando: Does it show a salmon?
Snoops: Forget about the salmon. Humans don't think dead fish are romantic.
Kommando: Humans are weird. So what do they think we'd like?
Snoops: Actually, this first thing is kinda nice.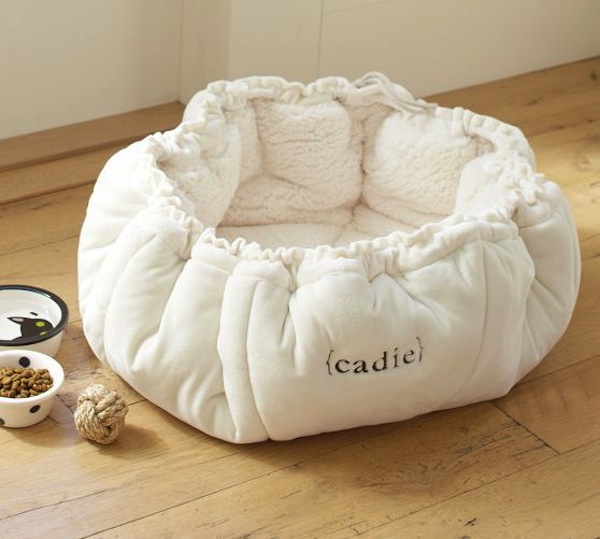 Kommando: Ooh. A fake sheep bed! I like fake sheep. It's really warm.
Snoops: Yeah. That says "love" to me.
Kommando: Anything else good?
Snoops: Well, there's a collar. But it has a bell on it. It would be worthless when I'm mousing.
Kommando: OK. We'll put that in the "no" column.
Snoops: I like this next one: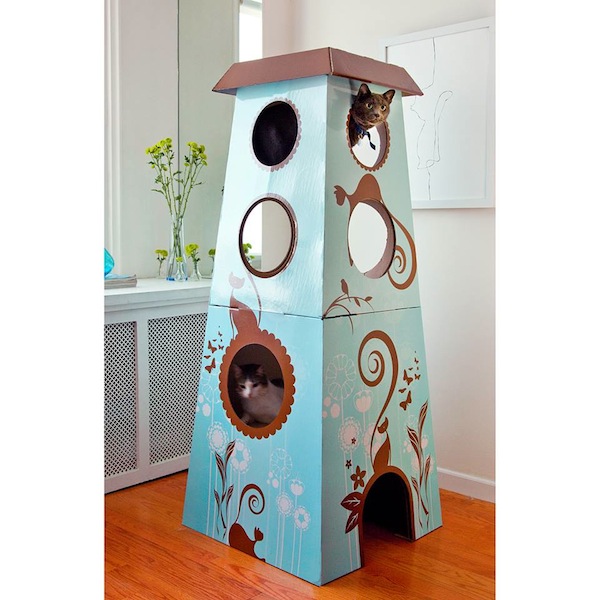 Kommando: Purr-fect! A castle. Mom calls us princesses. She might get us that.
Snoops: Maybe. I think it'd really add to the decor around here.
Kommando: Is there anything there that says, "I love you" in human?
Snoops: Well, this bowl looks like something they might think is romantic: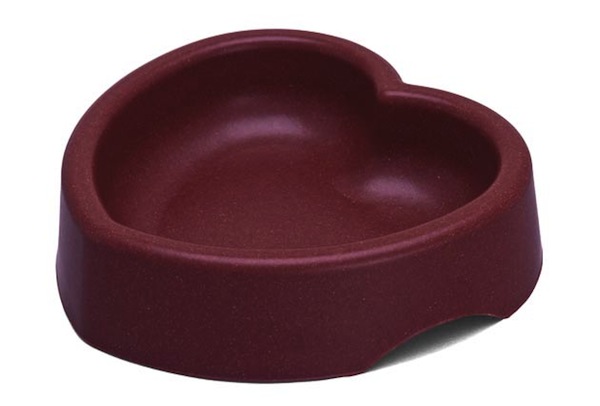 Kommando: That'd be pawsome! Hearts for the human, food for us! I think we need to talk to Mom about this Valentine's Day thing.
Snoops: Definitely. Anything that reminds her to feed us is good.
Kommando: Yeah. A food dish and some salmon. The perfect Valentine's Day.
Gift ideas courtesy of https://www.catster.com/lifestyle/valentines-day-10-gifts-for-cats-gift-guide
Photos courtesy of Google Images