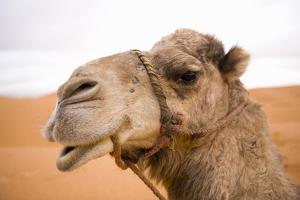 At a remote location somewhere in the Sahara Desert.
Carl Camel (speaking into the phone): That's great news! We've been trying to get them for months. When will they get here?
Listens and writes down the information.
Carl: Excellent! Thank you and your group for all your hard work.
Hangs up the phone and turns to his coworkers. They work at the holding area for Animals Protecting Animals (APA), a group dedicated to finding and punishing poachers. The location was chosen for its inaccessibility.
Carl: The Southern Africa group has a huge catch. They got the group that killed Ricky Rhino and others. They should be here by the end of the week.
Vince: Let's tie them up and cut off their noses.
Sandra: We could tie them up and leave them out for the birds.
Albert: How about fire ants?
Carl: I know Ricky was one of us, but we have to follow the rules. Otherwise, we're as bad as the humans.
Sandra: We know. Just letting off steam.
BREAKING NEWS
Everyone looks at the radio
A PRIDE OF LIONS HAS JUST KILLED A GROUP OF POACHERS IN SOUTH AFRICA (Fox News 7/5/18)
Carl: That's fantastic news. We don't have any lions in South Africa, but we can use all the help we can get.
Sandra (grinning): Even if they killed them?
Carl: It's not the APA way, but we don't know what the circumstances were. Poachers are killers after all.
A few days later, the poachers Carl is expecting arrive by camel caravan. The four men are dirty and tired.
Carl: Welcome to Club Camel, gentlemen. Your first stop on your guided tour of Animals Protecting Animals.
The men swear and try to get down from their camels. The camels nip at them and force them back into their seats.
Carl: It's OK ladies, we've got them. Go over to the oasis and have a rest. Good job.
Poacher 1: Four camels, four men. We shouldn't have any trouble getting out of here.
Carl: I suppose that might happen. But even if you try, you'll die of thirst within a short time. Besides, you haven't met our guards yet.
A group of Desert Horned Vipers slithers in. The men shrink back.
Carl: Don't worry. They have excellent manners unless you misbehave. Their bite may not kill you, but you won't get very far.
Vince: So, this is them, eh? Trip didn't do anything for their looks.
Albert: Or their smell.
Carl: Well, let's get started. Sandra, did you assign them numbers?
Sandra: Yes, I did. Congratulations, gentlemen. One of you is lucky number 100 in our capture list. Not bad for a group of dumb animals, eh?
Going down the line, she counts off: 98, 99, 100, 101. The men are looking less sure of themselves.
Carl: Excellent. Vince, please take the gentlemen to their temporary home. Albert, get them something to eat and drink.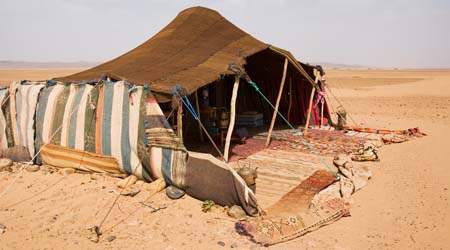 Home is a large three-sided tent with a cage inside.
Vince: Here you go. Nothing fancy, but it will shelter you from the sun and keep the sand out.
Albert: And here's dinner. Of course, it's vegetarian. But the water and figs are fresh. Enjoy!
They slide the bolt, and the snakes take their places.
Carl: The judges will be down in the morning to listen to what they have to say and determine a punishment.
Sandra: Good. The less time we have to look at them, the better. Do you know which judges will be coming?
Carl: The lions are coming. The hyenas have a separate case and the desert monitors are under investigation. Apparently, they tried to eat a defendant. Some sort of rodent.
Sandra: Good. The lions seem to intimidate the humans.
The camels settle down for the night.
To be continued.
All pictures courtesy of Google Images