"It seemed like such a good idea at the time, said Marcus Fox. "After all, animal playgrounds have worked in other cities. Why wouldn't it work here?" Mr. Fox is part owner of the Templeton Animal Park and Fun Fair. He and his partners are shuttering the park at the end of the month due to skyrocketing maintenance and insurance costs.
We decided to walk around the park ourselves to see if things were really as bad as they sounded. They were. And the cause was easy to understand. Most animal parks are built in developed areas for domesticated animals; usually smaller species. Templeton, to put it politely, is in the middle of nowhere.
Because of it's location, the park attracted all types of wildlife. Once the bears took over the swimming pool, the only animals who weren't afraid to use it were the otters. Apparently pool filters aren't equipped for bear fur, because they clogged every few days and needed to be replaced. And bears do not like chlorine, so keeping the pool clean required a full-time attendant.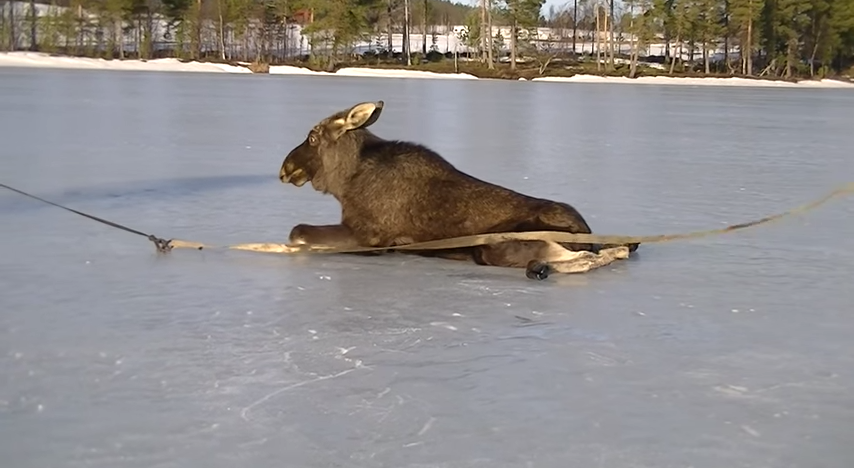 The moose wanted to try out the skating pond. The problem was that moose are heavy and are known for either breaking through the ice or slipping and not being able to get off by themselves. Either way, they have to be rescued, and that is really expensive.
Cats are usually a good source of income for the parks. It allows them to go outside and play in a safe environment. But they left once they saw the bears. Apparently bears don't use parks as much as cats, so it was a significant drop in revenue.
The beavers were absolutely adorable and loved the park. Until someone realized they were chewing down all the young trees. They were using the wood to create a dam which ended up flooding the meadow. The rabbits and deer didn't want to visit a park that didn't have a meadow.
The small dogs went wild over the merry-go-round running track. But then some of the bigger dogs wanted to try it. One of them got stuck and had to be rescued. The owners wanted to put a size restriction up. But the insurance increase was too much, and they had to close down the ride. The dogs started boycotting the park.
The loss of the dogs was the end of the park. Without the large number of cat and dog memberships found at other parks, there wasn't enough money to keep things running. Word is that the closure is good news for the wild animals. They thought there were too many restrictions at the park.
Pictures courtesy of Google Images