Hi Everyone. It's Kommando Kitty leading off today. I am not a happy cat. My mom and human brother are calling me a scaredy cat. They keep trying to introduce our new invader brother, and I don't want to meet him. Snoops pretty much ignores him, but I run when he comes near. Mom says he's going to think I'm prey. I don't understand why they can't just leave him upstairs.
Back when I moved in, things were different. I was a tiny kitten, and Snoops had just been adopted after having kittens. She adopted me, but I made sure that I was in charge. Over the years, she's gotten more assertive, so we've been more-or-less equals for a while. Now there's a new guy. He doesn't seem mean or aggressive. Nobody's even heard him hiss or growl. He has a LOT of energy. And I just want to hang out.
This is Snoops. The humans are taking things slowly here. It should be okay soon. It's just weird, because Kommando has really mellowed out over the years. She used to be a little bully. Now I have to protect her. It's like she got a personality transplant.
We've been looking at the different types of personalities that cats have. It's pretty interesting. Apparently, someone has been doing a lot of work and identified the five basic personality traits of kitties. They are: skittishness, outgoingness, dominance, impulsiveness, and agreeableness. All of us have some degree of each trait to make up our unique selves.
Skittishness (or Neuroticism) – This measures where you fall on the calm to stressed out scale. The more neurotic you are, the more easily you get stressed out. You are more likely to be anxious or depressed. You will run from the unknown or strange things. It's not a bad thing to be skittish. Just make sure you have a place to hide and feel safe. You may be braver when you are more comfortable with the situation.
Outgoingness (or Extroversion) –  Let's face it. Some cats are party animals and some are not. (We are not, but we think that Sgt Stripes probably is.) This measurement looks at how impulsive you are versus being cautious. We are all curious, but some of us take it to the extreme. Some cats go through life looking for adventures, while others are happy living with set limits. Outgoing cats are sometimes called "nosy." They are easily bored and need more mental stimulation than their more introverted friends. They may get destructive when they get bored. If you are an extroverted cat, make sure you have plenty of toys. Playing with your human will help you avoid boredom.
Dominance – Dominant cats are the ones who always want to be first and try to run everything. You know the type. They may try to control everything in the house (food, toys, litter box). Dominant cats sometimes try to dominate the humans as well as other cats. They will chase the others, pick fights, try to make others move, steal food/toys, and generally be obnoxious. At the other end of the scale are the meek cats who are content to be at whatever level they find. One way to deal with a dominant cat is to make sure that there are enough water bowls, food dishes, litter boxes, etc. for everyone. Even the head cat can't be everywhere at once.
Impulsivity – Some cats seem to be unpredictable. One day, they will act one way and the next day completely different. One day they like something, the next day they don't. These cats are usually high energy and may be a little anxious. Cats may be more impulsive when they are uncertain of their surroundings. Giving this type of cat some structure may help, like set feedings and playtime. Humans need to be extra calm around impulsive kitties to help lower their anxiety levels.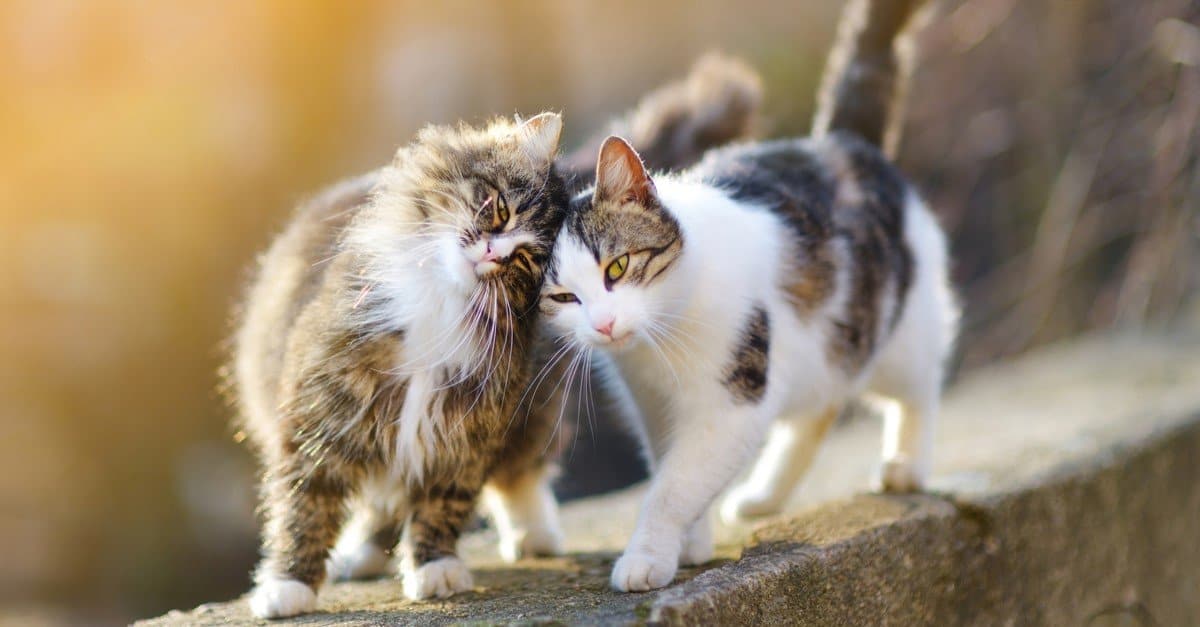 Agreeableness –  This measures where you fall on the Nice to Unfriendly scale. Agreeable cats are nice – they get along with everyone, and are usually happy to give a cheerful hello, rub, or head bonk. Well-socialized, healthy kitties are usually nice kitties. A cat who is disagreeable or aggressive usually has been poorly socialized, poorly treated, or in pain. On the other hand, we all have bad days. (And sometimes humans are just annoying.)
Obviously, we all have our own personalities. And there's no such thing as a bad kitty. If you are interested in taking a Cat Personality Test, you can find the one from IDR Labs here.  It's free and fun.
Pictures courtesy of Google Images