There's talk on the street it sounds so familiar
Great expectations everybody's watching you People you meet they all seem to know you Even your old friends treat you like you're something new
Johnny come lately
The new kid in town Everybody loves you So don't let them down.
Greetings. Snoops and Kommando here. It finally happened today, and we are not pleased. That intruder from outside is now inside. We saw them take him away this morning and thought he was gone for good. It was quite the struggle. It looked like he had about eight legs when they were trying to get him into the carrier.
But now he's back and hanging out in the spare bedroom. The vet says he's supposed to stay in there 2 weeks. We'll see how that goes. It was about five minutes before he made his first escape.
Mom says he got "fixed". We don't know what that means. He did't look broken before. And from what we could see, he didn't look any different when he got back.
He got his cone off in the carrier on the ride home. He's hanging out under the bed, and they need to wait for him to come out before they can put it back on. We're thinking it's not gonna happen.
Mom thought he was going to come home a little groggy, and she'd have time to coordinate things with him. That's how it always worked with the girl cats. But he came home ready to run, so she's trying to wait him out. We think it's kind of a lost cause. Unless he tries something dangerous, he's gonna do whatever he wants.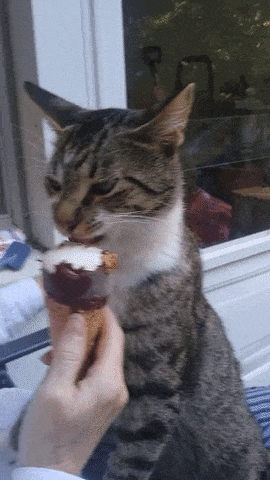 We knew this wasn't a good idea.