Where we are: John and Josie Mouse had been renting space with Matt and Sandy Manx until Josie's brother Mortimer had accidentally alerted the homeowners' association to the prohibited arrangement. John and Josie have been forced to live in a field until they find another arrangement.
John and Josie have built a nice den on the edge of a corn field. The weather is warm and there's plenty to eat.
John: Well this isn't as bad as I thought it would be.
Josie: I agree. Although I could do without the dirt everywhere. We need to figure out what we're going to do.
John: I've been thinking about that. How do you feel about joining a co-op out here and just staying? We don't have the money to afford to buy a house.
Josie: I don't know. I'm a house mouse.
One of the neighbors comes to the door of the den.
Neighbor: I'm sorry to be the one to tell you this. The older lady mouse who came with you was just taken by an owl.
Josie (horrified): That's why I like being a house mouse.
Mortimer: I'm so sorry. I know it's my fault you're out here.
John: That really doesn't do Aunt Gertrude much good, does it?
Mortimer: I'll find a way to fix this. I promise.
Mortimer leaves the den to think. He doesn't really understand the appeal of being in the suburbs. The field mice had dens. The city mice had their own communities. But Josie wanted to live out here. With cats!
He knows there's only one way to fix the situation. He walks over to the homeowners' association president's house.
President: Hello. I thought I made it clear that you are not welcome here. You made such a fuss at the meeting that the animals are still talking about it.
Mortimer: I came to apologize for that. I didn't realize I was going to get everyone in trouble. I come from the city, and that's the way we communicate. I feel terrible about what happened.
President: Thank you for coming. I appreciate your apology. What can I do for you?
Mortimer: I need to find a way to make things right for my sister. She's never lived outside, and she's scared. Can you help me?
President: Let's see what we can do. Come inside and we can talk things over.
Later in the day, Mortimer returns to the den.
Mortimer (excited): Hey everybody! I've got great news!
John (sarcastically): You're going back to the city?
Josie: John! Give him a chance to talk.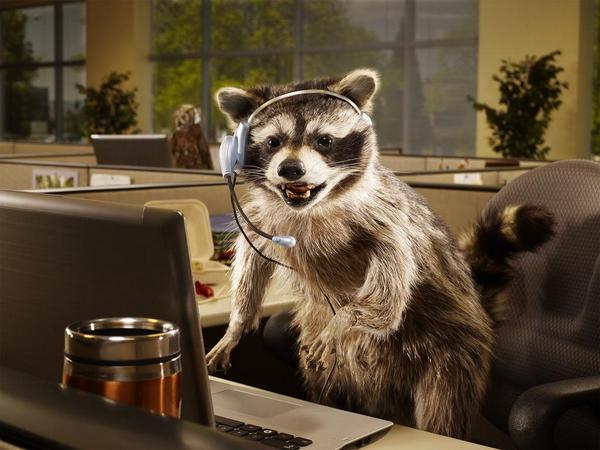 Mortimer: I went over and talked to Mike, the president of that association where you lived. I told him how sorry I was about what happened and asked for his help.
Josie: What did he say?
Mortimer: He looked through all the rules those animals have to follow for that place. He said that there was one exception to the rule prohibiting having non-family members in the house. Employees of the owners can live there.
Josie: Employees? What kind of employees would people have at home?
Mortimer: The agreement said that there would be exceptions for nannies and housekeepers.
John: That's great. But how does it help us?
Mortimer: Well, it turns out that those cats missed you guys. Mike called them up, and they would be happy to have Josie as their housekeeper. And you can stay too.
Josie: That's wonderful! Thank you, Mortimer.
Mortimer: After I got you kicked out, I had to make it right. There's just one condition.
Josie: What's that?
Mortimer: They won't let me back. I guess I caused too much trouble at that meeting and upset everyone.
Josie: Mortie! Where will you go?
Mortimer: That Mike is a pretty amazing guy. He has friends all over. Turns out a local church is looking for a librarian. I can live there too.
Josie: Good for you! So we can still be together.
Mortimer: Yep. As long as I can make it through probation.
Josie: What does that mean?
Mortimer: I have to make it through ninety days and not eat any of the books. And follow the most important rule. I have to be "quiet as a church mouse."
John and Josie start to laugh.
Mortimer: Hey! I can do it.