Greetings. We've been trying to think up a good Halloween post. We don't like costumes. We don't like candy. And we're not particularly fond of pumpkin. We don't like being scared, but we were pleased to find a bunch of cats that have scared humans over the years. We're pretty sure none of these cats are real, but they sure sound cool.
Bastet – Actually, Bastet isn't scary at all. She may be the best known of all the mythical cats. Bastet is the ancient Egyption goddess of the home, women, childbirth, fertility, and cats. She protected homes from evil spirits and diseases affecting women and children.
Mafdet – She is another Egyptian deity. Mafdet was the goddess of judgment, justice, and execution. She was also the protector of Ra, the sun god. She protected against the bites of scorpions and snakes.  We think that all cats have a little Mafdet in us.
Sekhmet – We had no idea there were so many Egyptian cat goddesses! She was the goddess of war and destruction, born from the fire of the sun god Ra's eyes. Some people think that she was an alternate form of Bastet, but others thought she was Bastet's sister.
Lyncus – In Greek mythology, Scythian King Lyncus refused to use agriculture and was turned into a lynx by Demeter as punishment. We don't really understand this story. Why wouldn't every human want to be a lynx if they could?
Matagot – The legend of the matagot comes from southern France. It is an evil spirit that takes the shape of an animal, usually a black cat. People have also claimed they look like rats, foxes, dogs, and cows. Apparently the trick is to feed your matagot well. Well-fed matagots were known to bring wealth to a household.
Cath Palug – There are stories about cath palug in both France and Wales. It was supposed to be a huge cat that lived on the Isle of Anglesey. He got along well, eating the people who tried to kill him until King Arthur came along and finished him off. Of course, that's if you believe in King Arthur.
Cat-sith – These creatures are the size of medium dogs with black fur adorned with a white spot on their chests. When they are around humans, they walk on four paws and look like big house cats. When there aren't any humans around, they use two legs. Apparently, some of them even wear clothes in private (which we don't understand at all.) Usually, they pass for regular cats. Scottish Highlanders believed they could steal a person's soul.
Hombre Gato – This creature from South America (mainly Argentina) is also known as Catman. He only comes out at night to attack both humans and animals. It has both feline and human features.
 Cactus Cat – Cactus Cat lives in the American Southwest, generally in the desert. He is about the size of a bobcat, but with spiky fur, a branched tail, and sharp bones coming out of his front legs. Humans claim to have seen him in California, Nevada, New Mexico, and Colorado.
Wampus Cat – Wampus Cat has a bit of a dual personality. She comes from Cherokee mythology. The cat is a female human who was cursed for watching a sacred ceremony from under the skin of a wild cat. Apparently women were not supposed to view the ceremony. Once again, we're not sure why it would be a curse to be turned into a cat. Sometimes people think Wampus Cat is evil and sometimes she is merely mischevious. She was blamed for several livestock killing sprees across the southeast U.S. in the 20th century.
Bakeneko – Bakeneko is a huge cat in Japanese legend. When cats get old enough, they start developing supernatural powers and transform into yokai (a class of supernatural entities). They start out looking like regular cats, but eventually start walking on their hind legs. They keep growing and gaining more supernatural power. Some of them reach the size of adult humans.
Cha Kla – Cha Kla is a legendary cat from Thailand. It is completely black with blood-red eyes. It is terrified of humans and only comes out at night. If a human touches it, they will die.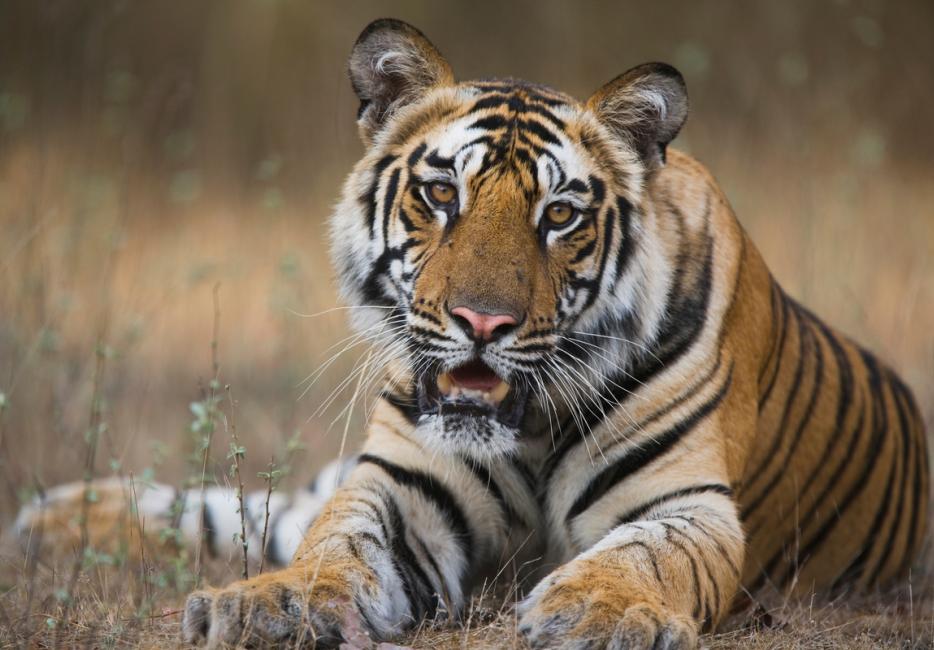 Dawon/Dgon – Dawon is a cat from Hindu mythology. She is a tigress who was given to the goddess Durga for combat. Durga would ride Dawon into battle where Dawon would assist using her teeth and claws.
These guys are from all over the globe. We're sure there are many more cool cats out there. Do you know of any we missed?
Pictures courtesy of Google Images.