The homeowners' association meeting was near its' end, when the President asked if there were any issues someone wanted to raise.
Mortimer Mouse: I have a complaint to file against the cats in my neighborhood. Some of them stay up all night and hunt right outside my windows. It's very traumatic.
President: You must have known there were cats in the neighborhood when you moved in. And cats do hunt at night.
Mortimer: They don't have to do it right outside my window.
President: You are aware that we don't generally sell homes to mice in predator neighborhoods.
Mortimer: I don't actually own the house. I'm visiting.
President: Are you visiting cats?
Mortimer: No, I'm staying with my sister. She lives with cats.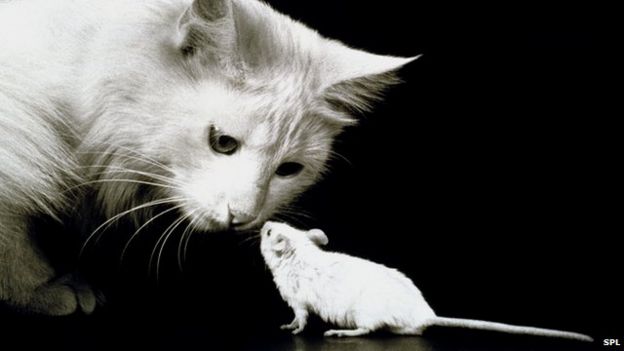 President: Why is your sister living with cats?
Mortimer: I have no idea. They're horrible creatures with no sense of humor. I tried to take a piece of kibble from one of the kids, and it tried to eat me. As far as I'm concerned, she should have bought her own house.
The room starts to respond angrily, but Mortimer doesn't notice.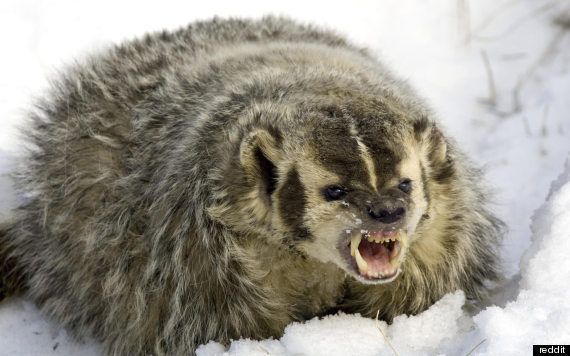 Mortimer: It's probably her stupid husband's idea. He's one of those 'live and let live' types. I think they should be in an all-mouse place.
President: Your sister and her family are staying with a family of cats?
Mortimer: That's right. So, will you fix the problem?
President: We'll definitely look into it.
Matt Manx quickly left the room and went home.
Sandy: Matt, you're home early from the meeting. How'd it go?
Matt: Some obnoxious mouse got up and started bad-mouthing cats. Then he said that he was visiting his sister who was living with cats. How many cats do you know who have mouse boarders?
Sandy: But our mice are so sweet!
Matt: I know, but you know the rules. We're not allowed to have boarders, and they're obviously not relatives.
Sandy: You mean they have to leave? I'm sure they don't have anywhere to go.
Matt: I'm afraid so. This mouse really got folks riled up.
Matt went downstairs to talk to John and Josie Mouse. He explained what had happened at the meeting and told them that they would have to leave.
Matt: I'm really sorry this happened. If that mouse hadn't made such a fuss, no one would have known. But we'll get kicked out if they verify that we have boarders.
John: I understand. It's not your fault. You've been more than kind. We'll get our things together and go.
Matt: Do you know where you'll go?
John: Not really. Probably into the fields for a bit so we can think it through.
They shook paws and Matt left.
John: I told you not to let that moron stay here. Look at what he's done! We don't have a home and Matt and Sandy are in trouble.
Josie: I'm sure Mortimer didn't cause trouble intentionally.
Mortimer comes in.
Mortimer: I can't believe you live in this neighborhood. They didn't care that cats come around at all hours disturbing us.
John: Of course there are cats around, you idiot. We live with cats! Or rather we did, until you moved in. Now we're homeless.
Mortimer: What do you mean, homeless?
Josie: Matt and Sandy Manx let us live here as a favor. They aren't supposed to have non-family members stay for more than a few days.
Mortimer: Well, you're better off without them. These animals are rude and thoughtless.
John: You didn't have any right to go to that meeting. We're going to have to live outside. Are you happy that your sister will be living a field because of you?
Josie starts to cry. She had always been a house mouse and now she was going to have to live in a field.
Mortimer: I'm sorry, Josie. I guess I didn't think it through very well. I haven't been getting much sleep lately.
John: A lot of good that does her. We'd better pack.
Mortimer: I'll fix it. Just give me a little time.
Next week: find out what Mortimer has in mind.
Pictures courtesy of Google Images